One Legal Discovery Platform For Everything You Need.
Casepoint's Legal Hold and eDiscovery solutions help leading law firms, corporations, and government agencies manage complex litigation, investigations, data privacy, and compliance needs. Deliver better results faster with an all-in-one cloud solution.
Sign up to See Us
at ILTACON!
Stop by our booth to see how you can leverage the legal technology features you need to efficiently and effectively manage your data discovery needs. We'll show you how to deliver the best legal outcomes and business results quicker with the industry's most end-to-end cloud solution for Legal Hold and eDiscovery.

Feel free to drop by our booth for a demonstration at any time!


Jason Thomas
CIO


Ryan Colbert
CIO

Oliver Silva
Director, Enterprise Accounts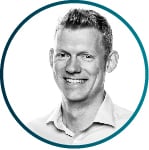 Wouter IJgosse
Founder
Don't Miss This Session at ILTACON!
#2120: Picking the Right Tools to Integrate Existing Stack with Cloud Systems
Interoperability between cloud systems and existing software stacks are a common concern. When rolling out a new cloud system or application, there are often several choices. How do you know which solution will best fit your organization's needs? How do you best avoid any "gotchas"? It's important to look past the shiny sales pitch and take a good look "under the hood" before signing that 3-year contract. Does the system work with your current APIs? Are your current tools compatible or would you need to purchase new tools? Find out what questions to ask, how to create an assessment, and what red flags to look for when considering a new solution.
Monday, August 21, 2023
11:00 AM EST
Upgrade Your Data Discovery With Award-Winning Technology
eDiscovery
Discover the most relevant data in less time within one unified and secure legal discovery platform, powered by artificial intelligence and supported by legal experts. Confidently manage, collect, process, and review data during eDiscovery and identify crucial data with our award-winning technology.
Legal Hold
Eliminate manual processes, save time, and improve custodian compliance in order to achieve a defensible workflow. Easily configure custodian management to automate user notifications with customizable templates. Track responses in one secure solution to reduce time, costs, and risk related to legal holds.
Case Summary
Casepoint has a matter mapping system that allows users to put data collection and evidence-building functionality in the same workspace. Easily import and export documents directly to and from the Casepoint platform, to ease collection burdens and allow users to correlate data imported from other tools and documents.
AI & Advanced Analytics
Leverage cutting-edge AI and advanced analytics tools built into the platform at no additional cost. Cull data faster, locate crucial documents, identify and tag for relevance, non-relevance, privilege, and more. Features include: Active Learning based TAR, Clustering, Email threading, Communication Graphing, Entity recognition, Data story builders, Visual analytics, and more.
Law Firms
Grow your practice by driving efficiency and increasing profitability. Innovative technology routinely saves money for firms and their clients. Find out how you can recover costs while providing these benefits.
Corporations
Do more with less by leveraging technology and automation to do work for you. Consolidation and optimization of your tech stack can help mitigate pain points. See how you can deliver more value for your organization with end-to-end control of your data and powerful AI-driven technology.
Government Agencies
Easily manage complex eDiscovery, investigation, FOIA, and regulatory needs with Casepoint's FedRAMP Authorized platform. Quickly collect, process, and find crucial data with easy-to-use cloud-based technology and reliable support.
See Why Our Clients Love Us